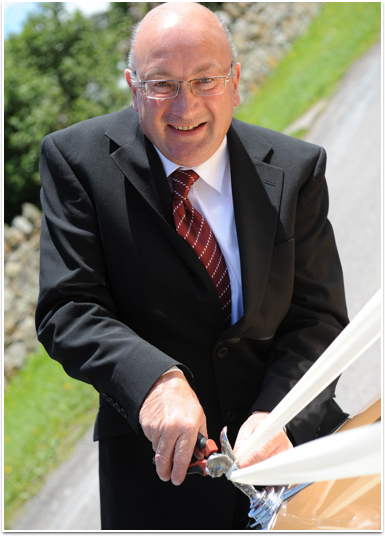 Welcome to Cork Wedding Cars my name is Tom and I am the owner and chief chauffeur. Here at Cork Wedding Cars we aim to bring that extra touch of elegance to your special day through the timeless beauty of a Vintage Rolls Royce.
Rolls Royce began manufacturing cars in 1903 and have since been regarded as one of the most luxurious and stylish car brands in existence.
Cork Wedding Cars are based in Inniscarra (near Blarney) and service the entire Cork area.
You are more than welcome to come and view the cars prior to your wedding day. Specific times and routes will be organized well in advance to ensure perfection on the day.
On the day your car will be in pristine showroom condition both inside and out. All chauffeurs will also be excellently presented.
All of our cars are reliable smooth and safe. Each car is expertly maintained and each car is fully NCT'd twice yearly.
We are proud owners of 100% Genuine Rolls Royce (non replicas).